Local Enterprise Office Sligo – Online Trading Vouchers
Noel Davidson from QED Training delivered an interesting information session this morning to a packed room of Sligo business people. He was outlining how these business owners could apply for one of the €2500 Online Trading Vouchers available through Local Enterprise Office Sligo.
The vouchers scheme is part of the National Digital Strategy's aim to get an additional 2,000 businesses trading online by the end of 2015. Sligo is fortunate to have been chosen as one of the pilot areas to launch this voucher scheme.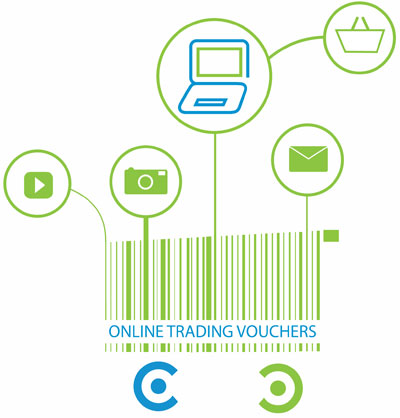 If you hadn't done so already,  I would really recommend that you look into applying for this Digital funding to help you develop the online presence for your business. Have a look at the criteria below to see if your business may be eligible:
Eligibility Criteria
Vouchers will be available to a maximum value of €2,500 or 50% of eligible expenditure (net of VAT)
Voucher approval must be gained prior to incurring any expense
'Own Labour' is not an eligible expense
Only 'third-party' costs will be considered
All 'third party'/supplier Invoices must contain comprehensive business details, incl. Tax & Business registration information
Eligible Projects
Small businesses based in Co. Sligo who have a limited online trading presence
Small businesses who employ less than 10 people
Small businesses with an annual turnover of less than €2m
Small businesses must be registered and trading for at least 12 months

If you are eligible, then the following is some of what the vouchers may be used for:
Development or upgrade of an e-commerce website
Implementation of online payments or booking systems
Purchase of online advertising ( this purchase cannot make up more than 30% of approved Voucher costs & can only be drawn down in one payment phase )
Developing an app or multi-platform webpages
Implementing a digital marketing strategy, i.e., Social Media Marketing
Training/skills development specifically to establish and manage an online trading activity
Logis Media are delighted to be a supplier to Sligo businesses who successfully obtain these Online Trading Vouchers and are looking for assistance in developing a digital marketing strategy or purchase of online advertising.