Do you want your business to be found online? Are you connecting and engaging with your customers? Let Logis Media help you and your business to stay ahead in an ever changing digital world.
Digital Marketing
Through Social Media marketing, SEO, Email Marketing and Online Advertising we can get you found online, increase traffic to your website and help ensure that those visits convert into leads.
Social Media Training
We explain how you can use Social Media to efficiently and effectively market your business. Offering group or one to one training sessions, we teach you what you need to know for your business.
Startup Advice
Are you looking at setting up a business but don't know where to start? We can help you with everything from branding right through to managing your online presence. We help you develop, thrive and get results.
Why work with Debbie?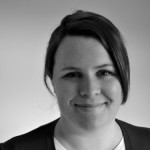 Debbie Woodward setup Logis Media in early 2011 after relocating home from the UK where she spent many years working for Oracle and Fujitsu ICL as a Project Development Manager. With a BSc (Hons) in IT, she completed a post grad in Marketing at Reading Unversity.
A FETAC Level 6 qualified Trainer she setup Logis Media to help businesses in the West of Ireland to develop their online presence. She has been a Social Media Marketing Mentor with the Local Enterprise Office Sligo for four years and has also been successfully delivering their Digital Marketing training programmes for four years.
What people have to say about Debbie…
Debbie was recommended to me as an 'expert in social media, with the ability to impart this knowledge in a clear and concise way'. I recently had a one to one training session with her and found this to be a very accurate description!!.
I have attended a number of Social Media Training Courses with Debbie and she is organised, efficient, on top of latest developments, full of practical and generous with her knowledge. She pitches her training session to challenge participants.
In every aspect we found Debbie excellent to work with and a total professional, her advice and direction was faultless. We are so happy with the work Debbie did for us and what has been achieved and would have no hesitation in recommending Debbie.
I had the pleasure of meeting Debbie when I attended her course on Facebook for Business. Her dedication to what she does, her excellent communication skills and her patient approach to teaching are just some of the wonderful qualities she possesses.